Louis Latour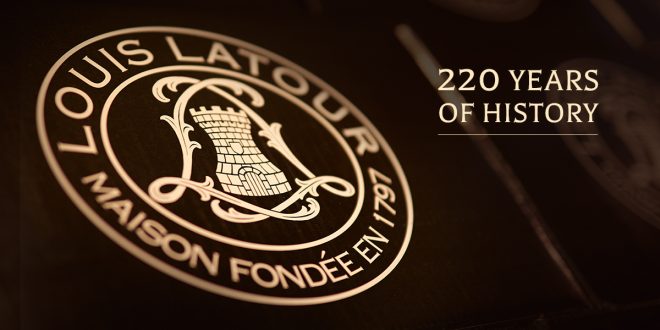 Louis Latour is distributed to many countries across the world and is one of the most easily recognized producers of Burgundy. Louis Latour has an estate of about fifty hectares, produces 130 appellations, embodying all the diversity of Burgundy. Chambertin, Romanée-Saint-Vivant, Corton-Charlemagne, Corton, Chevalier-Montrachet ... many of the flag-bearers of the region are included in the range. But also a whole range of more affordable wines.

The first acquisitions of vines by the house date from the sale of the National Goods after the Revolution. They accelerated during the phylloxera crisis, allowing the family to develop and access very large terroirs. Louis Latour, 3rd of the name (1835-1902), acquires the chateau and the winery of Corton Grancey. No less than 15 hectares of Corton Grand Cru are added to the original estate. He also decided to plant Chardonnay, to replace Aligoté and Gamay affected by the disease, on these steep limestone hillsides. It will be one of the founding stones of Corton-Charlemagne, of which the house is one of the two main producers (11 hectares). Then he acquired Chambertin and Romanée-Saint-Vivant (1898) vineyards in Côte de Nuits. In Côte de Beaune, the jewel is Chevalier-Montrachet, acquired in 1913.

Under Louis's impetus, Louis-Fabrice's father, current manager, the house has experienced a spectacular development based on his name and style. Its strong anchoring did not prevent it from innovating with an introduction in Ardèche or in the Var. Louis-Fabrice, at the helm since 1999, continues and expands development outside the historic heart of Burgundy by turning towards Beaujolais in the south and Yonne in the north ... The "Grand Burgundy" as they say locally.

With the 2015 vintage, Louis Latour launched the cuvee "Pierres Dorées". A wine from a vineyard planted with Pinot Noir in the limestone areas of southern Beaujolais. An ambitious project in which Louis-Fabrice was particularly involved: "This is my Oregon!" he explains with humor, referring to some of his Burgundy colleagues who have tried the adventure of Pinot Noir across the Atlantic.

One of the characteristics of the Latour family is that it has, over the decades, shown a clear ability to adapt from generation to generation. It has thus ensured its development, relying sometimes on its prestigious domain, sometimes on its know-how as a merchant.

The vine and the trade, the two legs of the same set. "The brand and the house's style are the DNA of society. On the other hand, to be a good buyer, a good winemaker, you need to have an estate. We understand the vintage, the terroirs. In my opinion, pure wine trading without a viticultural anchorage is something wrong," concludes Louis-Fabrice Latour.