Tenuta dell'Ornellaia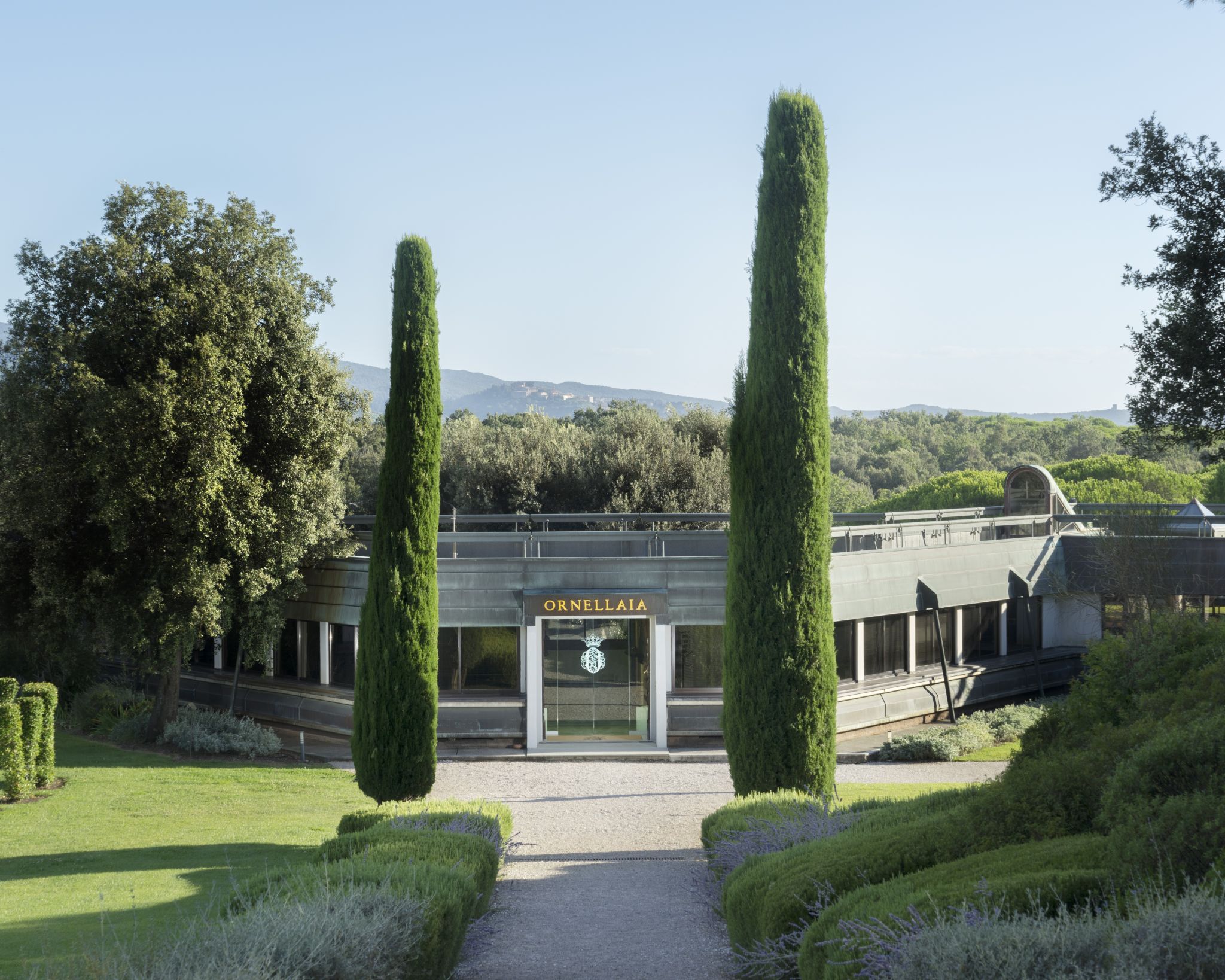 Tenuta dell'Ornellaia is one of the world's most exciting winery, this prestigious winery was founded by Lodovico Antinori. He began as a winemaker in California, but returned to his native homeland in 1981.

Antinori began creating his wines in the Super-Tuscan, released the first vintage of his flagship wine, Ornellaia, in 1985. The wines were catapulted into worldwide fame in very little time, and Antinori found further success in the launch of Masseto, a single-vineyard pure Merlot wine. In 1997, a second wine was introduced in Bordeaux-fashion and the quality of Ornellaia was boosted to such a degree that Decanter made it their 'Wine of the Year' the following year.

Tenuta dell'Ornellaia is a 91-hectare domaine and is planted with typical Bordeaux varieties (Cabernet Sauvignon, Merlot, Cabernet Franc and Petit Verdot). In a very short time, the premium domaine has risen to the top tier of the rankings. It is a model of rich, silky elegance and has rapidly become a modern classic.

The vines are planted on the coastal strip of Tuscany and have produced some of the very finest crus (Ornellaia Bianco, Ornellaia, Le Serre Nuove dell'Ornellaia and Le Volte). Rigorous vine management, manual harvesting in crates, and vinification supervised by leading oenologists to produce the best wines on the planet. The Bolgheri terroir has created a refined and elegant red which is complex yet suave and structured; and magnificent white wines which result of the Estate's desire to translate the exceptional properties of its terroir not only into red wines but also into this magnificent white. Today the wines continue to enjoy worldwide success, with more than two-thirds of production destined for export to overseas markets.
Tenuta dell'Ornellaia是世界上最令人興奮的酒莊之一,這家著名的酒莊由Lodovico Antinori創建。他開始在加利福尼亞(California)做釀酒師,在1981年回到了自己的祖國。

Antinori開始在超級托斯卡納(Super Tuscan)釀造葡萄酒,並於1985年發佈了他的旗艦葡萄酒Ornellaia的第一個年份。這些葡萄酒在很短的時間內就在世界範圍內聲名鵲起,Antinori在推出單一葡萄園純梅洛葡萄酒Masseto方面取得了進一步的成功。1997年,推出了波爾多風格的副牌,Ornellaia的品質提升到一定程度,以至於Decanter在第二年把Ornellaia評為成為"年度最佳葡萄酒"。

Tenuta dell'Ornellaia是一個91公頃的莊園,種植有典型的波爾多品種(赤霞珠、梅洛、赤霞珠和小威爾多)。在很短的時間內,莊園已經上升到頂級排名。富有絲般優雅的典範,並迅速成為現代經典。

這些葡萄樹種植在托斯卡納的沿海地帶,出產了一些非常優秀的葡萄(Ornellaia Bianco、Ornellaia、Le Serre Nuove dell'Ornellaia和Le Volte)。嚴格的葡萄管理,人工採摘,以及由著名釀酒師監督的葡萄酒釀造,生產出地球上最好的葡萄酒。Bolgheri風土創造了一種精緻優雅的紅葡萄酒,這種紅葡萄酒既複雜又柔和、結構緊湊;而華麗的白葡萄酒則是該莊園希望將風土的獨特特性不僅轉化為紅葡萄酒,而且還能轉化為這種華麗的白葡萄酒。如今,這些葡萄酒繼續在全球內獲得非凡成就,超過三分之二的產量將出口到海外市場。